The Retrospective of the 65th Nordic Film Days Lübeck – "Forever Young" – Youth cultures in Nordic and Baltic cinema from the 1920s to the turn of the millennium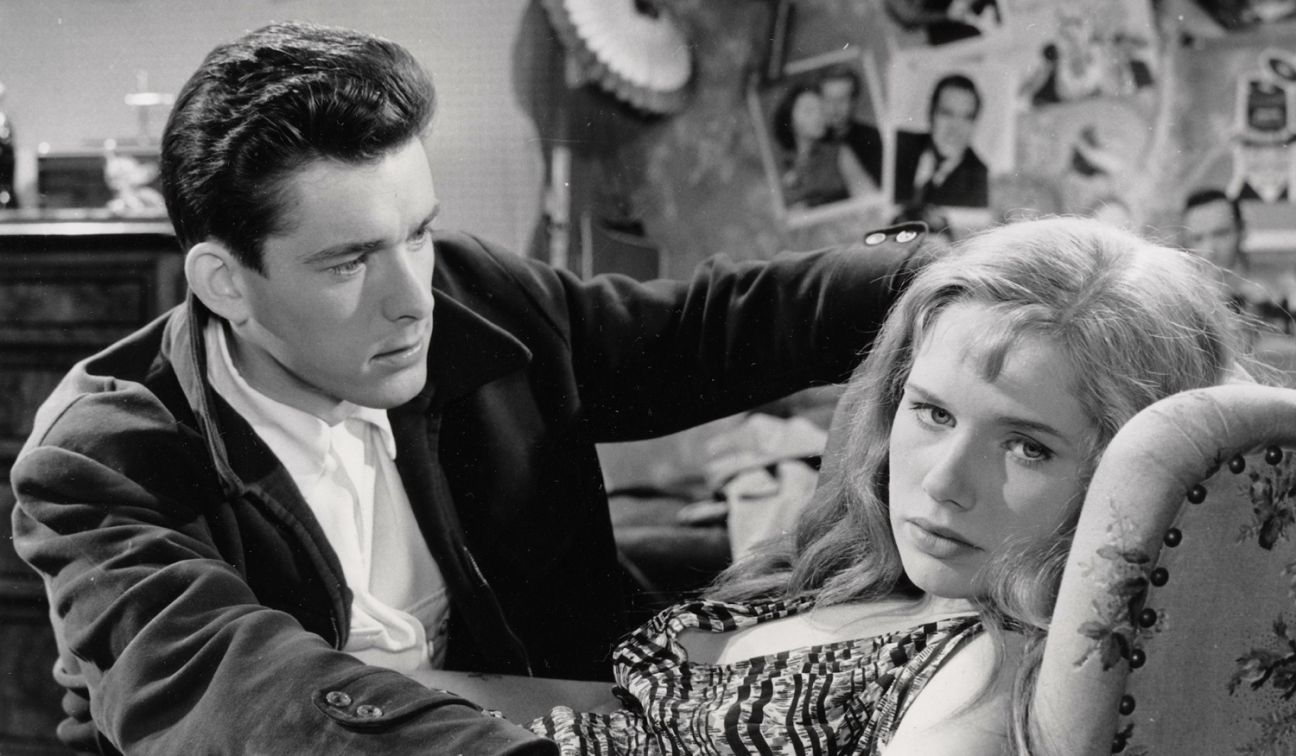 Lübeck, September 21, 2023. The Nordic Film Days Lübeck are the only festival in Europe dedicated to the film and series output of the Nordic and Baltic countries, and the states of Schleswig-Holstein and Hamburg. More than 160 films, series episodes, and other audio-visual work will be presented in Lübeck's cinemas and event venues from November 1 to 5, in a variety of competitions and sections; a selection of the programme will also be available for streaming.
Since "Barbie" teenage culture is on everyone's lips - again. "Teen films," wrote the Süddeutsche Zeitung in 2014, "have always been a genre that Hollywood has liked to provoke with – because here adults are mercilessly confronted with the obsessions of teenagers. It started in the fifties, with Marlon Brando and James Dean..."
In fact, the depiction of teenagers and youth cultures is much older. "Young people formed the first sales market of the young film industry" as early as the 1900s, writes Jon Savage in "Teenage," his book about "The Creation of Youth (1875-1945)": "Youth was fascinated by the films from the start. On the one hand, this was due to the novelty of the medium, but on the other hand it was also because the dream worlds on the screen directly related to the psyche of adolescents."
Flappers, layabouts, hippies, punks – all (sub-)cultures of the young that differentiate themselves from adults by following their own codes, rules, and values. And they have left their mark not only on society, but also on celluloid.
This year's retrospective "Forever young" is not about the history of children's and youth films with their often educational subtexts. The subject of the selection is rather the representation of youth group behavior - however distorted or authentic - and its connections to real existing youth cultures. The films don't shy away from youthful passions, such as sexuality, violence, speed, and drugs. Instead, those allegedly taboo subjects are tackled with gratitude by the filmmakers.
The retrospective brings together 15 narrative and documentary features, along with two short films, from across seven decades and six countries. The majority of them deal with young people in conflict with society's conventions or institutions, whereby opposition, for instance in the films from the Baltic states, can sometimes be expressed as an individual retreat into a romantic idea of happiness.
"The portrayal of youthful ways of life was often linked to new impulses in film aesthetics. Made by young directors, the films used modern visual vocabularies and narrative styles to kick off "new waves" in their respective country's cinema landscape", says Jörg Schöning, curator of the Nordic Film Days Lübeck Retrospective.
Among the innovations in content and gestalt was increased attention to, and portrayal of, social realities. One method of doing that was to cast young amateurs, who often proved to be natural experts in the roles they played.
But in addition to the young amateurs portraying, essentially, themselves, the films in this section also mark the start of the careers of some actors who would later rise to fame – not least of all Liv Ullmann, Harriet Andersson, Vibeke Løkkeberg and Kati Outinen.
Complete information about the 65th Nordic Film Days Lübeck can be found on the website www.nordische-filmtage.de and on Facebook, Instagram, and Youtube/nordicfilmdays.
The Nordic Film Days Lübeck will run from November 1 – 5, 2023. The entire Nordic Film Days programme will be announced at a press conference on October 10, 2023.
We would like to thank our corporate partners: Finnlines, CineStar, STAWAG, Stadtwerke Lübeck, Teschke & Collegen, Moinsener, skanbo, Grundstücksgesellschaft TRAVE, Convotis, avt plus Mediaservice, SG Medientechnik. Also many thanks to our mediapartners NDR and Lübecker Nachrichten for their support.
The Films of the Retrospektive:
1926 SWE/DEU, "A Sister of Six" ("Flickorna Gyurkovics"), Dir: Ragnar Hyltén-Cavallius. A turbulent comedy of mistakes about a modern "flapper". With live music.
1949 NOR, "Street Urchins" ("Gategutter"), Dir: Arne Skouen, Ulf Greber. In Oslo in the 1920s, young people support their fathers' strike.
1950 SWE, "While the City Sleeps" ("Medan staden sover"), Dir: Lars-Eric Kjellgren. A gripping "rowdy film" about the rise and fall of a teenage gangster.
1959 NOR, "The Wayward Girl" ("Ung Flukt"), Dir: Edith Carlmar. Liv Ullmann in her first leading role – as a 17-year-old who has gone astray.
1966 FIN, "Under Your Skin" ("Käpy selän alla"), Dir: Mikko Niskanen. A beautiful summer romance about two young couples' camping vacation.
1967 NOR, "Liv", Dir: Pål Løkkeberg. A day in the life of a model in "Swinging Oslo", played by Vibeke Løkkeberg.
1968 SWE, "They call us Misfits" ("Dom kallar oss mods"), Dir: Stefan Jarl, Jan Lindqvist. Documentary about young people without steady work. In Germany they were called Gammler.
1971 LIT, "The Small Confession" ("Maža išpažintis"), Dir: Algirdas Araminas. In Klaipėda, Lithuania, an 18-year-old is looking for orientation in the generational conflict.
1975 LET, "Motorcycle Summer", ("Motociklu vasara"), Dir: Uldis Brauns. Latvia's answer to "Easy Rider": An 18-year-old goes on a romantic joyride.
1976 NOR, "Them and Us" ("Lasse og Geir"), Dir: Svend Wam, Petter Vennerød. Three days in the life of two rebellious suburban teenagers who make Oslo unsafe.
1980 FIN, "Right On, Man!" ("Täältä tullaan, elämä!"), Dir: Tapio Suominen. The film debut of Kati Outinen – as a "behavioral young person".
1983 NOR, "Pirates" ("Piratene"), Dir: Morten Kolstad. Young people in the Lofoten Islands run a pirate radio station and get into a fight with the city council.
1985 EST, "Well, Come On, Smile", ("Naerata ometi"), Dir: Leida Laius, Arvo Iho. Realistic drama about a 16-year-old in an Estonian reformatory.
2003 SWE, "Terrorists: The Kids They Sentenced" ("Terrorister – en film om dom dömda"), Dir: Stefan Jarl, Lukas Moodysson. Portraits of young people who were accused of being 'terrorists' after the 2001 EU summit.
2004 EST/FIN, "Revolution of Pigs " ("Sigade revolutsioon"), Dir: René Reinumägi, Jaak Kilmi. Rousing feature film about the protests of young people in an Estonian summer camp.
Foto: Ung Flukt / The Wayward Girl / Die jungen Sünder, Regie: Edith Carlmar, ©National Library of Norway
press contact:
Hansestadt Lübeck – Nordic Filmdays
Dr. Kathrin Steinbrenner & Kristian Müller,
SteinbrennerMüller Kommunikation,
Email: presse@nordische-filmtage.de
Tel.: +49 (0)30 47372191