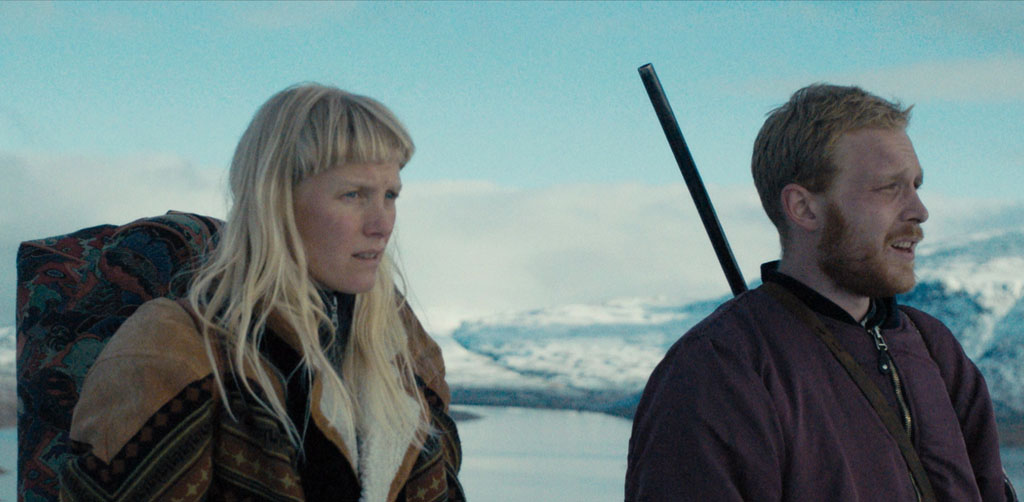 Viimased
The Last Ones
Competition Narrative Films, Estonia / Finland / The Netherlands 2020, 117 Min., fin. OV, engl. st
Rupi is a young miner working in the tundra of Lapland. He'd like to save enough money to be able to turn his back on his current life forever. Yet the mine has suddenly come to a grinding halt. It's Rupi's father of all people, a reindeer herder, who is refusing to sell his land so the mine can expand. Meanwhile, the corrupt boss of the mine is flirting with Rupi's best friend's girlfriend, a woman Rupi is also secretly in love with. Events come to a head when there's an accident at the mine, and Rupi must decide where he belongs. Like in a western, the camera pans across the vast landscapes. Living conditions are hard, and everyone is hoping for a better future. Yet capitalistic structures are not only destroying the landscape, they are also undermining local customs and traditions. And the magnificent tableaux of images tells yet another story, showing the deep bond the village inhabitants have with their surrounding environment.
Director Veiko Õunpuu
Screenplay Heikki Huttu-Hiltunen,Eero Tammi, Veiko Õunpuu
Producer Katrin Kissa
Production Company Homeless Bob Production, Kentmanni 20a-26, 10116 Tallinn, Mail: info@too.ee, Web: www.homelessbob.ee
World Sales Loco Films, 8 passage Piver, 75011 Paris
Cast Pääru Oja (Rupi), Laura Birn (Riita), Tommi Korpela (Fischer)
Trailer
catalogue page PDF-Download
Screenings
No screenings are available for this film.