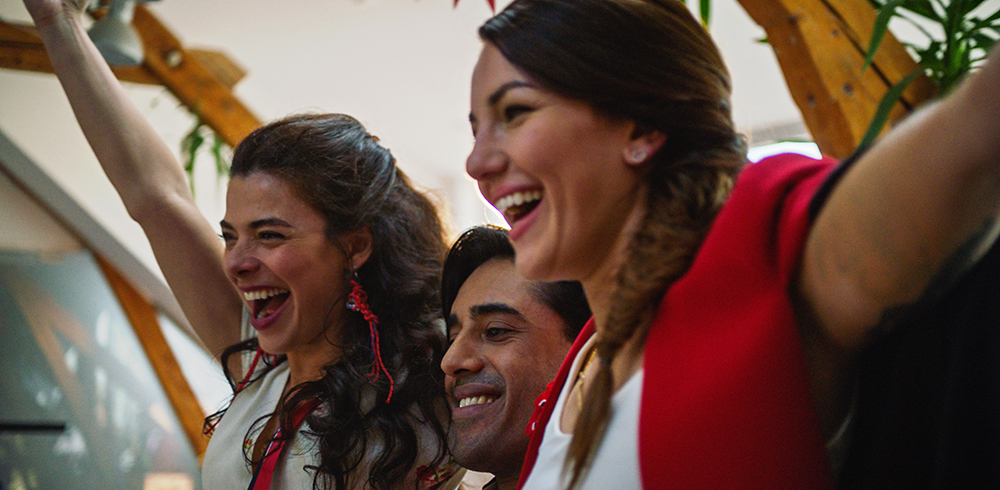 Norskish
Irgendwie norwegisch / Immigrant-ish
Series, Norway 2020, 4 x 25 Min., norw., hindi, farsi, turk. OV, engl. st
Amrit is a young man of Pakistani heritage who owns a bar; Helin is gynecologist and still single; Fariba is a fun-loving woman from an Iranian family – and they are all Norwegians. While their parents in some cases don't even speak Norwegian, these second-generation immigrants are fully integrated into modern Norwegian society. While they strive to establish their own cultural identity, their parents' generation tries to hang on to old traditions. But the three friends become hung up in the complex web of multicultural, intercultural, and transcultural lives. Their family stories entwine between extremes of alcohol and abstinence, sex and chastity, offensive and defensive. But when parents turn out to be more liberal than their children, it is time for them to talk to each other. Amrit, Helin, and Fariba apply themselves to the task with velvet gloves and crowbars.
Series Creator Melike Leblebicioğlu, Bahareh Badavi
Director Terje Rangnes
Producer Tone C. Rønning, Cecilie Nordstrøm
Production Company NRK Norwegian Broadcasting Corporation, Björnstjerne Björnsons plass 1, 0340 Oslo, Mail: info@nrk.no, Web: www.nrk.no
Cast Selda Ekiz (Helin), Nasrin Khusrawi (Fariba), Ravdeep Singh Bajwa (Amrit), Amanda Hedvig Lie Strand (Tina), Adrian Borhani (Gabriel), Simay Leblebicioğlu (Eda), Hamza Agoshi (Mehdi)
Trailer
catalogue page PDF-Download
Screenings
No screenings are available for this film.