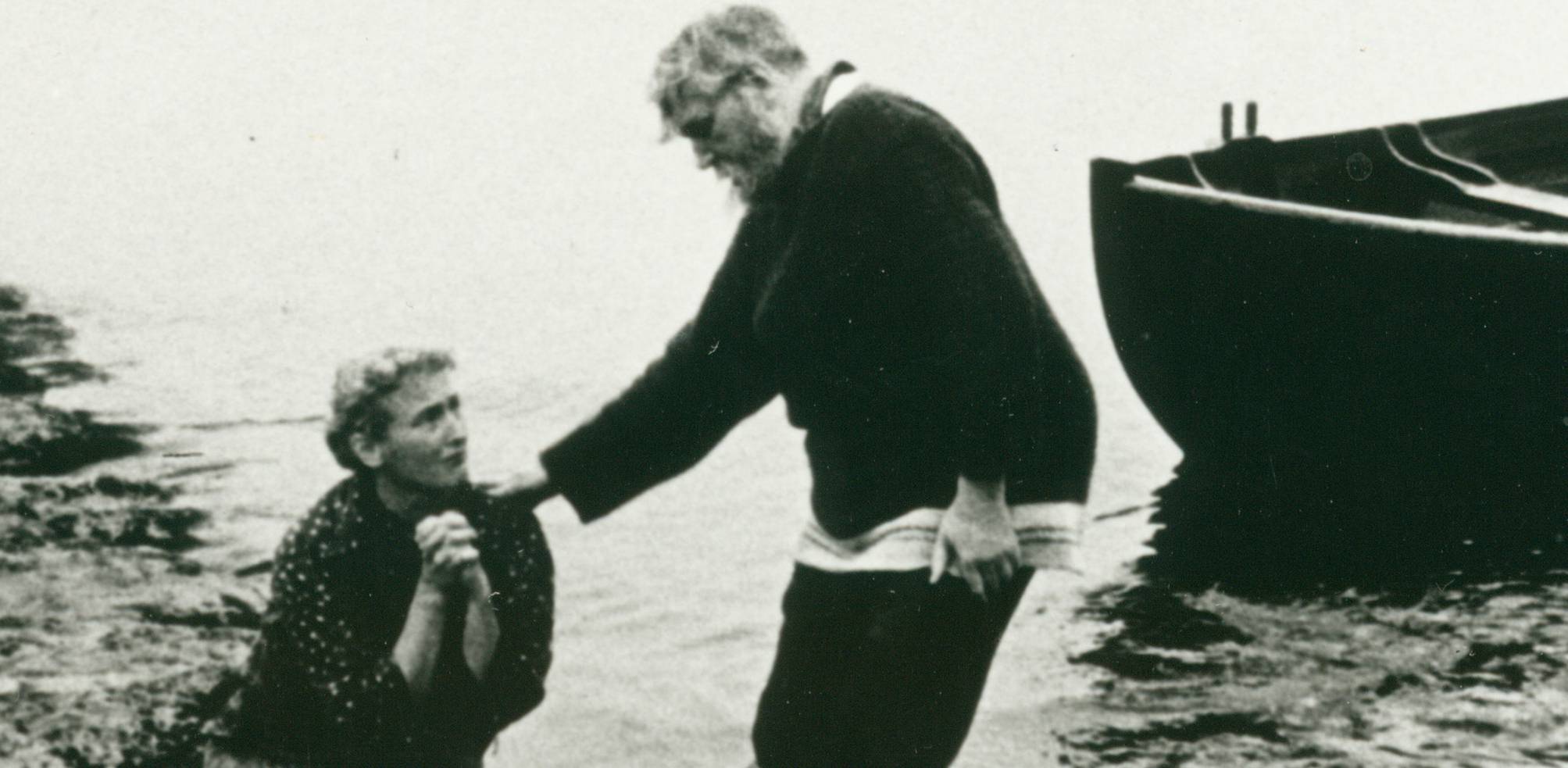 Fiskerlivets farer
Gefahren des Fischerlebens / The Dangerous Life of a Fisherman
Retrospective, Norway 19071954, 6 Min., silent
A fisherman's wife who has sent her husband and son out in the boat, must watch from the shore as her son falls overboard and drowns … "The Dangerous Life of a Fisherman" was the first narrative film ever shot in Norway, with the celebrated Swedish cinematographer Julius Jaenzon behind the camera. This reconstruction has become an icon of Norway's cinematic history.
Director Julius Jaenzon (1907), Kristoffer Aamot (1954)
Screenplay Peter Lykke-Seest
Producer Hugo Hermansen (1907)
Festival Contact National Library of Norway, Henrik Ibsens gate 110, 0203 Oslo, Mail: nb@nb.no, Web: www.nb.no
Cast Kristoffer Aamot (Fischer), Edith Carlmar (Fischersfrau); im Original von 1907: Henry Hagerup, Alma Lund
catalogue page PDF-Download
Screenings
No screenings are available for this film.