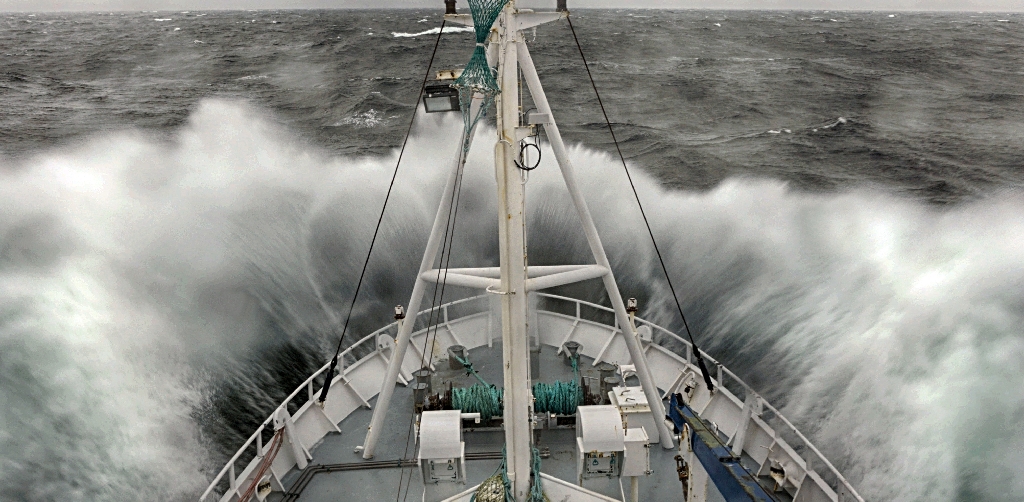 Skagerrak - Auf Fangfahrt mit der J. Cölln
Skagerrak
Retrospective, Germany / Denmark / Färöer / Great Britain 2019, 60 Min., ger. OV
In 2018, photographer and filmmaker Werner Lebert spent a total of 38 days aboard the fishing trawler J. von Cölln out of Cuxhaven, in the raw and stormy North Sea. The fishing trips took the nine-person crew on board the 42-metre long, 12-metre wide boat through the northern Skagerrak Strait as far north as the Faroe Islands. Storms with winds up to 10 or 11 on the Beaufort scale are not uncommon in those waters. It was under those harsh conditions that the director and his cameraman documented the work of the crew – from deploying and reeling in the nets, to slaughtering the fish by hand, and storing the catch on ice. Fish can remain on board for a maximum of seven days before losing their status as fresh fish … "Skagerrak" is a precisely observed record that captures with great immediacy both the rigours of the profession and the beauty of the sea, conveying them with realism and an appropriate lack of sentimentality.
Director Werner Lebert
Screenplay Werner Lebert
Producer Werner Lebert
Cast Crew der J. v. Cölln mit Kapitän Fritz Flindt
catalogue page PDF-Download
Screenings
No screenings are available for this film.