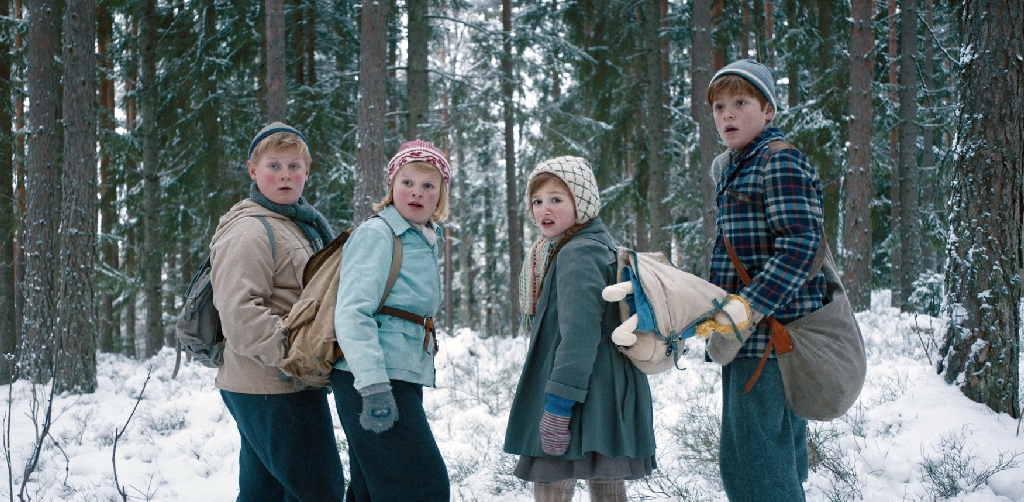 Flukten over grensen
Flucht über die Genze / The Crossing
Children´s and Youth Films, Norway 2020, 95 Min., norw. OV, engl. st, 12 years and older
It's 1942 and Norway is under German occupation. As everywhere, the Nazis are persecuting Jewish citizens and deporting them to extermination camps. Gerda and Otto's parents provide aid, helping them escape over the border to neutral Sweden. But then they are arrested. When the young siblings discover two Jewish children hiding in a basement, they want to carry on their parents' work. So, along with Sarah and Daniel, they set out for the Swedish border. Their path is full of dangers. Always at risk of being stopped by the Germans, they don't know who they can trust along the way … Without idealising the Norwegian resistance, this enthralling film about adventurous 10-year-old Gerda and her brother, who is more susceptible to Nazi ideology, draws a realistic portrait of the mood during the era of German occupation.
Director Johanne Helgeland
Screenplay Maja Lunde, Espen Torkildsen
Producer Cornelia Boysen
Production Company Maipo Film AS, Mølleparken 4, 0459 Oslo, Mail: maipo@maipo.no, Web: www.maipo.no
World Sales TrustNordisk ApS, Filmbyen 12, 2650 Hvidovre, Mail: info@trustnordisk.com, Web: www.trustnordisk.com
Festival Contact Norwegian Film Institute, Dronningens gate 16, 0152 Oslo, Mail: post@nfi.no, Web: www.nfi.no
Cast Anna Sofie Skarholt (Gerda), Bo Lindquist-Ellingsen (Otto), Samson Steine (Daniel), Bianca Ghilardi-Hellsten (Sarah), Henrik Siger Woldene (Per)
Trailer
catalogue page PDF-Download
Screenings
No screenings are available for this film.