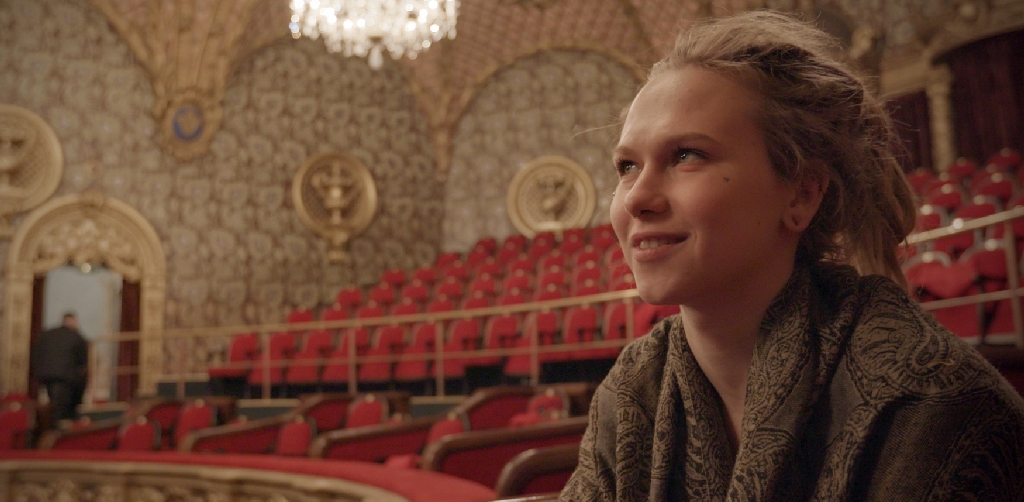 Aasta täis draamat
Ein Jahr voller Drama / A Year Full of Drama
Competition Documentaries, Estonia 2019, 106 Min., eston., russ. OV, engl. st
"Life has taught me to suffer", says Alissija, the 22-year-old paid participant in an unusual experiment. A small-town woman who has never been to the theatre, she is chosen to see a stage show almost every day for one year and to write about it in a blog. To find out whether art has the power to change a life, she attends productions of the classics and modernist performances, tragedies in Tallinn and comedies in the hinterlands. With her laptop and tent, she journeys to the summer open-air shows. Self-confident and opinionated, she rates community theatre shows and productions at venerable old theatres. The theatre visits increasingly provoke contemplation about her own life. Alissija becomes increasingly fierce in confronting her own family problems – turning the screen into a stage for her very personal woes and joys.
Director Marta Pulk
Screenplay Marta Pulk
Producer Paul Piik
Production Company Kinoteater, Mail: teave@kinoteater.ee, Web: www.kinoteater.ee
Cast Alissija-Elisabet Jevtjukova
Website www.ayearfullofdrama.com
Trailer
catalogue page PDF-Download
Screenings
No screenings are available for this film.