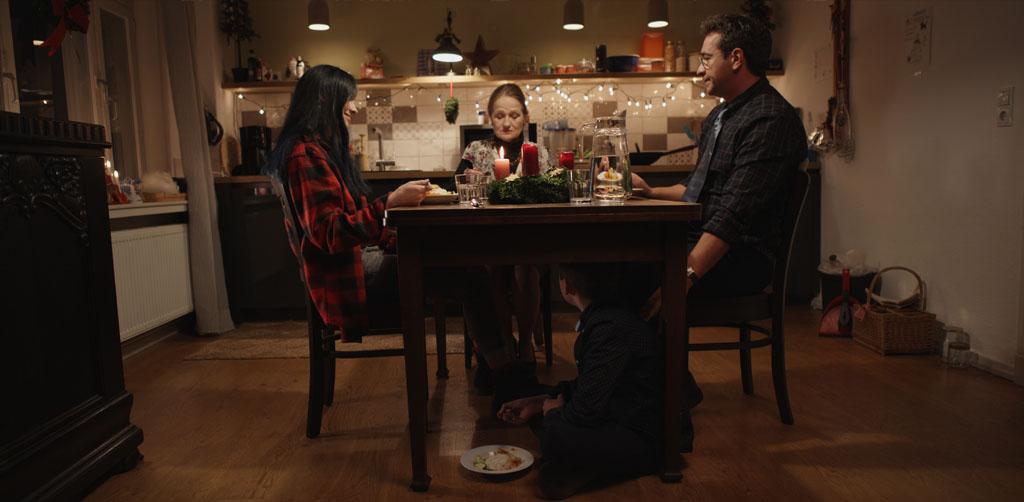 Tischrebellen
Table Rebels
Filmforum, Germany 2021, 21 Min., ger. OV, engl. st
A film about Christmas skirmishes. Monja and Pepsi's priggish grandmother is here for the holidays and the children are supposed to behave. But when Grandma Tilda tries to bribe the siblings with promises of fabulous presents, they decide to rebel and get revenge. A yuletide family comedy.
Director Johann Schultz, Merlin Slamanig
Screenplay Linn Peltzer, Luka Peltzer
Producer Oliver Ott
Cast Greta Kaune (Monja), Barbara Krabbe (Oma Tilda), Andreas Elsholz (Michael), Anton Kubutat (Pepsi)
catalogue page PDF-Download
Screenings
No screenings are available for this film.