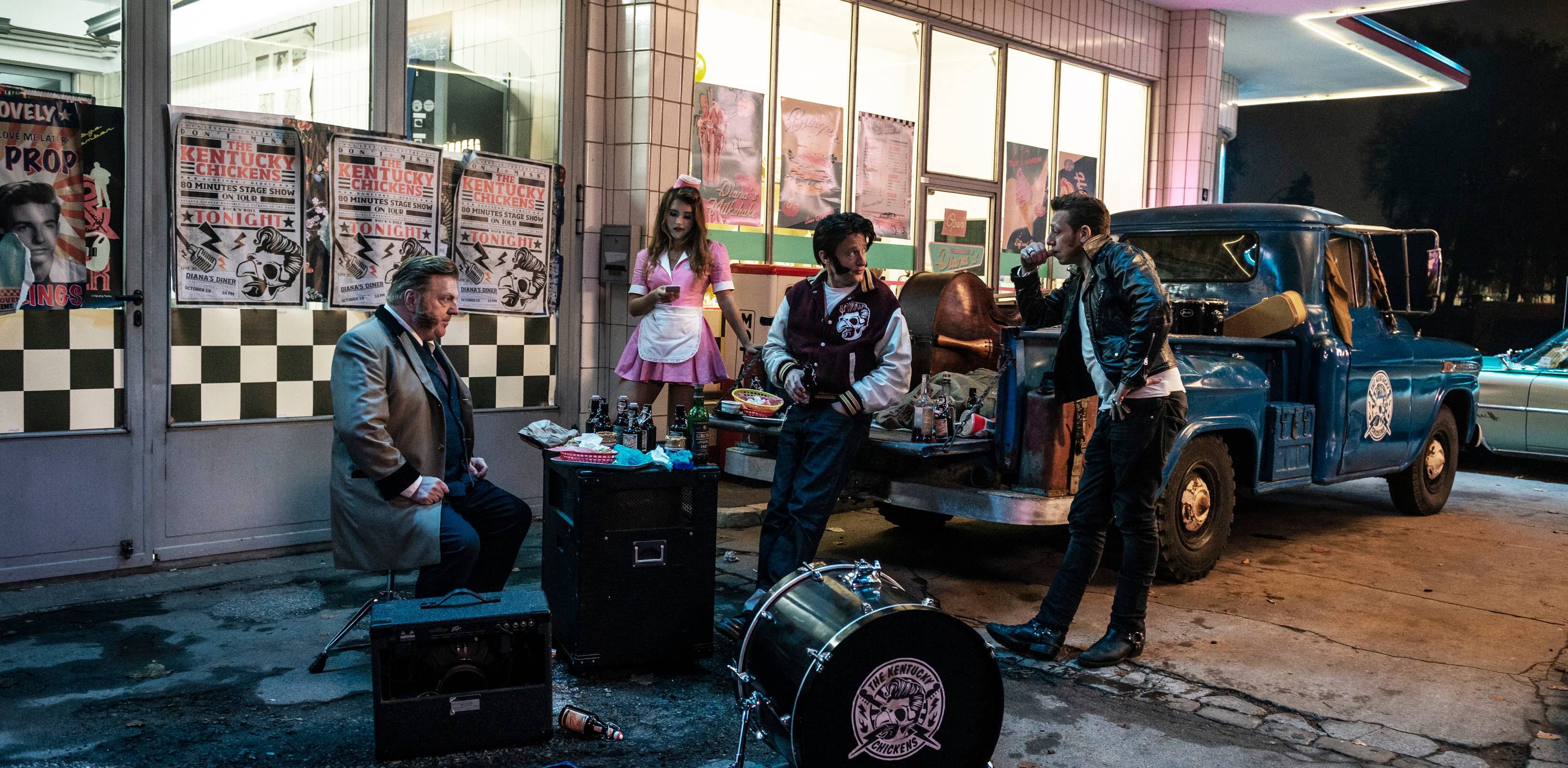 Blue Moon of Kentucky
Filmforum, Germany 2020, 12 Min., ger. OV, engl. st
Pat, Red, and Ted are old friends and play together in the Kentucky Chickens, a rockabilly band whose best days are long behind it. After a fairly hapless concert, the trio really wants to have some serious good times again – like they used to do, in the glory days of their youth. But party time seems somehow just out of reach for these middle-aged gentlemen.
Director Josef Brandl
Screenplay Josef Brandl
Producer Rike Steyer, Nora Lemke
Production Company Skalar Film GmbH, Große Bahnstr. 33 (4.Og), 22525 Hamburg, Mail: info@skalarfilm.de, Web: www.skalarfilm.de
Cast Jan Henrik Stahlberg (Pat), Milton Welsh (Red), Hans-Jürgen Alf (Ted)
catalogue page PDF-Download
Screenings
No screenings are available for this film.