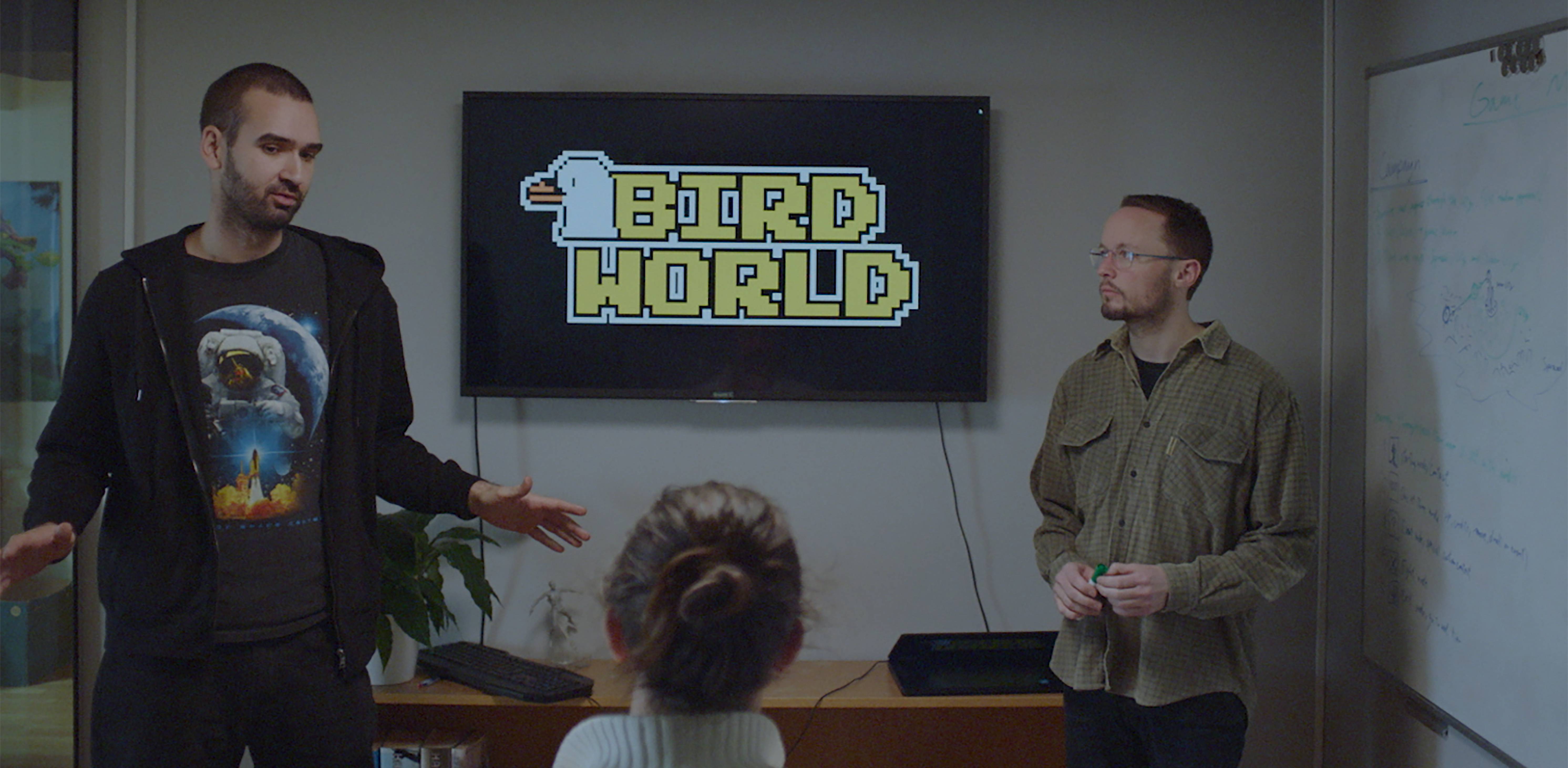 Play Schengen
Nordic Shorts, Norway 2020, 14 Min., OV, engl. st
Two game designers are developing a video game meant to teach children the rules of the Schengen Agreement. The aim of the game is to navigate a bird across European borders and earn points for a visa, which then gives landing rights. In the end, however, the developers and their client have to admit: the white dove no longer flies here!
Director Gunhild Enger
Screenplay Gunhild Enger
Producer Ingvild Evjemo
Production Company 4 1/2 Fiksjon ASFour and a Half, Mølleparken 4, 0459 Oslo, Mail: mailbox@fourandahalf.no, Web: www.fourandahalf.no
World Sales New Europe Film Sales, Czerniakowska 73/79, 00-718 Warschau, Mail: festivals@neweuropefilmsales.com, Web: www.neweuropefilmsales.com
Cast Falk Falk (Likas), Daniel Vatsvåg (Erik), Endre Jensen Haukland (Jarle)
catalogue page PDF-Download
Screenings
No screenings are available for this film.