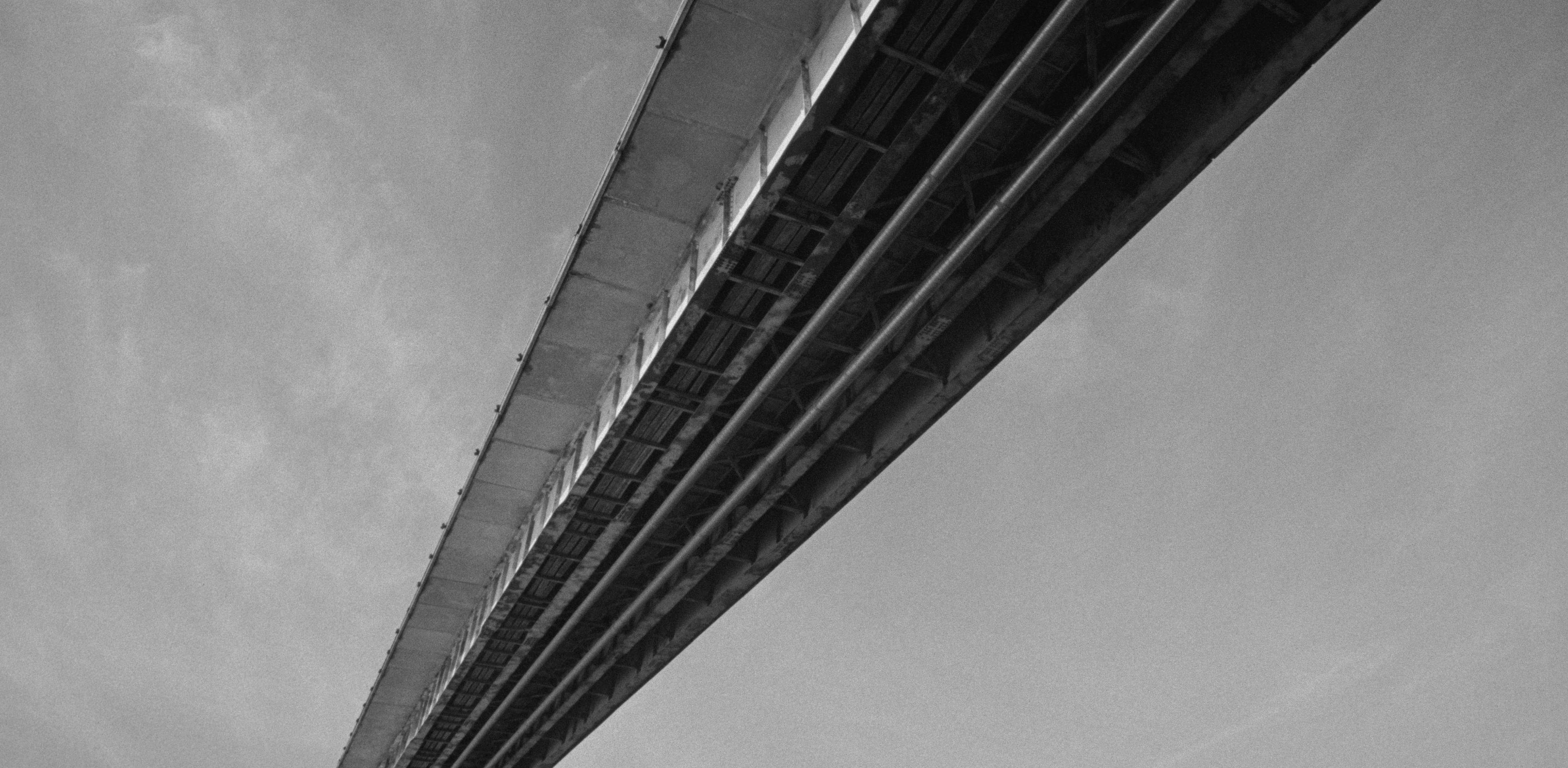 Pirmais tilts
Die erste Brücke / The First Bridge
Nordic Shorts, Latvia 2020, 12 Min., no dialogue
In poetic black-and-white images, the film explores the Kraslava Bridge, which crosses the Western Dvina River. The river – in Latvian, Daugava; in Belarusian, Dswina – runs along the border between Belarus and Latvia, simultaneously separating and connecting the two countries ... Filmed on 35mm Kodak film stock that was acquired in 1997 and still intact in 2018!
Director Laila Pakalnina
Screenplay Laila Pakalnina
Producer Laila Pakalnina
Production Company Hargla Company, Valtaiku 19, 1029 Riga, Mail: laila.pakalnina@inbox.lv
Festival Contact National Film Centre of Latvia, 10 Peitavas Str., 1050 Riga, Mail: nfc@nkc.gov.lv, Web: http://nkc.gov.lv/en/
Trailer
catalogue page PDF-Download
Screenings
No screenings are available for this film.