At the 63rd Nordische Filmtage Lübeck, a total of ten film prizes worth 58,000 euros will be awarded by various juries as well as the audience.
Competition Narrative Films:
Competition Documentaries:
Children's and Youth Films:
Filmforum (Short Films):
Cross-sectional Juries:
---
Competition Narrative Films
The NDR Film Prize, endowed with 12,500 euros, has been awarded annually since 1990 for a "feature film of special artistic quality". The film should "reflect society in an independent creative language and open up new perspectives in terms of content and aesthetics".
Christian Granderath (DE) – Head of TV, film and theatre at NDR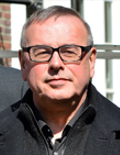 Christian Granderath studied history and German language and literature in Munich. He was a commissioning editor at broadcaster SWF until 1996 before becoming a producer in Cologne, where he eventually took over the offices of TeamWorx. In September 2010, he took over as head of the TV, film, and theatre division of broadcaster NDR. His filmography includes "Tatort" episodes such as "Verbrannt" (2015), TV movies such as "Sörensen's Fear" (2020), the mini-series "Dark Woods" (2020), and theatrical films such as "Lieber Thomas" (2021). Together with Stefan Brandt and Manfred Hattendorf, he published the anthology collection "2029 – Geschichten von Morgen" put out by Suhrkamp.
Roshanak Behesht Nedjad (DE) – Producer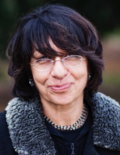 Roshanak Behesht Nedjad (DE) has worked as a producer for over 20 years, with more than 30 awards, among them the Golden Lola and the Prix Europe Iris. Her production house In Good Company focusses on international co-productions, aiming to entertain on a smart level. Her recent film, "Mission Ulja Funk", premiered at the 2021 Berlinale and has won already 7 awards, among them best children's film from the Goldene Spatz (children's media festival) . Roshanak is a member of both the German and the European Film Academy, and an EAVE graduate and group leader.
Luc Feit (LU) – Actor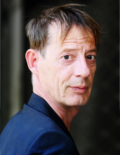 Luc Feit made his stage debut at Berlin's Volksbühne theatre after training at the HMDK in Stuttgart. He became known to a broader television audience with his role in the legal series "Edel und Starck". Since 2018, Feit has had a recurring role alongside Maria Furtwängler and Florence Kasumba in the cast of Germany's long-running "Tatort" series. In 2020, he was seen in a primary role in the third season of the successful ARD/SKY mini-series "Babylon Berlin", which won the Rose d'Or that year as best drama series. Luc Feit was the Berlin Film Festival's Shooting Star in 2002.
Louise Vesth (DK) – Producer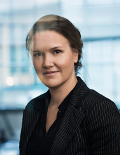 Louise Vesth (DK) is considered one of Denmark's leading film producers. She graduated from The National Film School of Denmark in 2001 and went to work for Zentropa. Vesth has produced Lars von Trier's films, starting with "Melancholia" through "The House that Jack built". She is the producer behind five of the biggest Danish box office hits over the last decade and has produced more than 25 films and series, most recently Christoffer Boe's "A Taste of Hunger".
Wendy Mitchell (UK) – Journalist, Moderator, Film Festival Consultant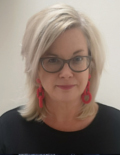 Wendy Mitchell (UK) is a journalist, moderator and film festival consultant. She is a contributing editor and Nordic correspondent at Screen International, the Nordic scout for San Sebastian and a consultant for the International Film Festival Rotterdam and Zurich Film Festival. She has also been a speaker, mentor, and consultant for Berlin's European Film Market, Cannes Marché, EAVE, First Cut Lab, The National Film and TV School, and more. Her website is filmwendy.com.
---
In 1991, filmmakers from the Baltic States created a film prize for an outstanding narrative feature from the Nordic countries. The prize is now awarded by Baltic Films – the umbrella organisation representing the film institutions of Estonia, Latvia, and Lithuania. Since 2017, the prize has included prize money, and from 2021 onwards this will be 3,000 euros.
Inga Blese (LV) – National Film Centre of Latvia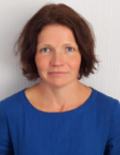 Inga Blese studied economics, political science, philosophy, and cultural planning in Riga, Budapest, and Leicester. Before she started working at the National Film Centre of Latvia as head of production and development in 2018, she worked as a programme curator at the State Culture Capital Foundation of Latvia for more than 10 years. There she curated various support programmes for culture, including the film sector.
Irma Šimanskytė (LT) – Lithuanian Film Centre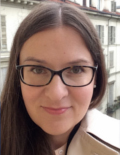 Irma Šimanskytė has been head of the film production department at the Lithuanian Film Centre since 2015. Prior to that, she was a cultural attaché in Italy for four years. She has been a curator of Lithuanian film programmes for various film events abroad, and has written reviews of international film festivals in the Lithuanian cultural press. Šimanskytė studied linguistics and literature, and film criticism and theory at Vilnius University, Berlin's Free University, and the University Roma Tre.


Piret Tibbo-Hudgins (EE) – Estonian Film Institute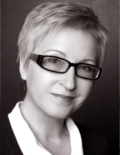 Piret Tibbo-Hudgins studied film and television production at Moscow's VGIK, and has worked internationally for over 25 years as a producer of feature films and documentaries. She has also produced music for the theatre, and worked as a music critic. She lectures in dramaturgy and audio-visual media management at Tallinn University, and since 2013, has been the head of production at the Estonian Film Institute. She is also Estonia's representative on the board of Eurimages.
---
Jury - Interfilm Church Prize
The INTERFILM Church Prize is awarded to a narrative feature that "distinguishes itself with its artistic quality and expresses human behaviour or testimony that is in accordance with the Gospel, or sensitises audiences to spiritual, human, or social issues and values". The prize is endowed with 5,000 euros, donated by the Lutheran Church District Lübeck-Lauenburg.
Ingrid Glatz-Anderegg (CH) – Co-founder of INTERFILM Switzerland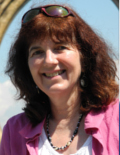 Ingrid Glatz-Anderegg studied theology in Fribourg and was ordained in Bern. She was the pastor in Aawangen until 2018. She is one of the organisers of Kirchenkino, which regularly mounts film screenings for Swiss clergy. She is a co-founder of INTERFILM Switzerland and has been vice-president of INTERFILM International since 2019. Festival delegate for the CineFest Miskolc International Film Festival and the Locarno Film Festival. She is currently working on a doctoral thesis on theology and film.
Guntars Laucis (EE/LV) – Producer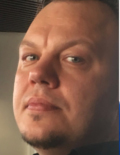 Gunthars Laucis: freelance producer, media consultant, and media manager. He studied graphic design and painting at the Janis Rozentals College of Arts, and the Art Academy of Latvia. He began his segue into the film industry with the start-up RUUT Pictures in Tallinn. He produced "Made in Estonia" (2003), as well as "Monotony" (2007) and "Kolka Cool" (2011). He currently develops virtual reality media for the first Nordic VR theme park, PROTO Invention Factory.
Inga Meißner (DE) – Pastor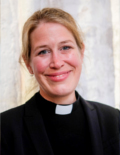 Inga Meissner: served as a vicar in Hamburg-Stellingen, as well at the Alte Eichen deaconry. She was a pastor in Lauenburg/Elbe from 2011-2015. She has loved the city of Lübeck since her first visit, and has been a pastor here since 2016 – first for the Paul Gerhardt parish and now for St. Marien church. She is developing new forms of sermonising as part of the "Projekt: segensreich".
Morten Sternberg (DK) – Pastor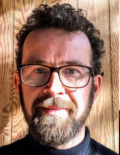 Morten Sternberg is pastor of the Sundby Church, Copenhagen. He is the head of the Kirke og Film (Church and Film) association and became interested in the relationship of the church and film while still studying theology. Among his special interests is the depiction of priests in 20th century Danish cinema. As a cineaste, he likes to illustrate Christian ideals using both arthouse and blockbuster films.
---
Audience Prize of the Lübecker Nachrichten
The largest jury of the festival. The festival's oldest prize was inaugurated in 1979 by the newspaper "Lübecker Nachrichten". Since 1993, it has included prize money, currently 5,000 euros. The prize is awarded to a feature film on the basis of an online vote.
---
Competition Documentaries
Jury - Documentary Film Prize of the North DGB District
A jury made up of members of Lübeck's trade unions has awarded the festival's Documentary Film Prize since 1991 – a tradition picked up by the German Trade Union Federation (DGB) North District. The prize is awarded for a "socially and politically committed documentary film that tackles the changes and challenges of our society". The prize is endowed with 5,000 euros by the DGB North District.
Carsten Gutjahr (GdP police union) works in the investigative division of the Lübeck police department and is an admitted fan of documentary films.
Elisabeth Reinert (GEW) is a retired school coordinator and long-term member of the educational and scientific workers' union (GEW). In retirement, she represents the GEW seniors.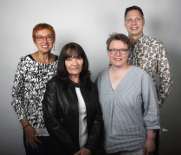 Birte Günther (NGG) is a full-time employee of the food, beverages, and catering union (NGG) and has been a member of the jury several times.
Bettina Fuchs (IG Bau) is the legal protections commissioner for the northern regional office of the construction, agriculture, and environment union (BAU), and has been a member of the Lübeck union jury since 2009.
Bernd Sahling (DE) – Writer, director, photographer, media educator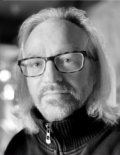 Bernd Sahling is an advisory member of the jury. He is a writer, director, photographer, and media educator. His work focuses on children's films. His film "The Blind Flyers" (2004) was awarded the German Film Prize as Best Film for Children and Young People.
---
The CineStar group, one of the main sponsors of the Nordische Filmtage Lübeck, is the prize donor for the best short film in the Filmforum, the northern German section of the NFL. The CineStar Prize was presented for the first time in 2012 and is endowed with 5,000 euros.In addition, the jury awards one film a special honourable mention that subsequently receives an evaluation from the FBW film and media assessment organisation.
Britta Dittmann (DE) – Buddenbrookhaus museum in Lübeck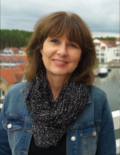 Britta Dittmann, b. 1967 in Lübeck, studied German language and contemporary literature, and art history in Kiel. She has worked for the Buddenbrookhaus museum in Lübeck since 1997. In 2001, she took over as head of the museum's archive and library. In addition to the history of the Buddenbrook house, her focus is publications about Heinrich and Thomas Mann, and film versions of their works. She is vice-president of the Heinrich Mann Society.
Steffen Goldkamp (DE) – Director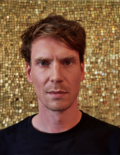 Steffen Goldkamp, b. 1988 in Damme, studied at Hamburg's HFBK art academy and the École des Beaux-Arts in Paris. He was first represented in the Filmforum in 2015 with "Wallenhorst", a documentary-experimental portrait of his home town. His thesis film "After Two Hours, Ten Minutes Had Passed" premiered as part of the Orizzonti section in Venice and won the CineStar prize at the 2020 Nordische Filmtage. Goldkamp lives and works in Hamburg.
Stine Wangler (DE) – KFA short film agency Hamburg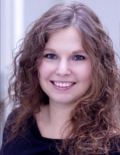 Stine Wangler, b. 1985 in Rostock, studied at the Leuphana university in Lüneburg, and Glamorgan University in Wales. She wrote her final thesis for the cultural studies department on short films on the Internet. She has worked for the non-profit KFA short film agency in Hamburg since 2012, where she is responsible for the distribution and acquisition of short films. She has been a member of the screening panel for the German competition section of the Hamburg Short Film Festival for many years, and works as a photographer.
---
Children's and Youth Films
Jury - Children's and Youth Film Award of the Gemeinnützige Sparkassenstiftung
This prize, created in 1983 by the Nordic film institutes, has been awarded by a jury of film specialists to the best Scandinavian children's or youth film since 1993, a genre which has been an important component of the Nordic Film Days Lübeck since 1979. Since 2008, the prize has been endowed with 5,000 euros, donated by Gemeinnützige Sparkassenstiftung (regional savings bank foundation) of Lübeck.
Horst Peter Koll (DE) – Journalist, Curator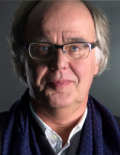 Horst Peter Koll, b. 1956, was editor-in-chief of filmdienst until 2017, and also worked for two years for the magazine KJK Kinder- und Jugendfilmkorrespondenz. From 1985 to 2018, he was an editor for the encyclopaedic Lexikon des Internationalen Films. From 2008 to 2013, he was a member of the selection committee for children's film subsidies at the BKM. These days, he is a freelance journalist, with a focus on film, children's films, and jazz, as well as a member of the German Children's Film Association. He writes a column for the Kölner Stadtanzeiger newspaper on films for kids. He also curates, with an emphasis on films for children and young people, for the VoD portal filmfriend.de.
Lukas von Horbatschwesky (DE) – Actor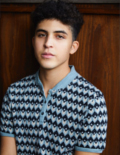 Lukas von Horbatschwesky, b. 2000, is an actor. He graduated secondary school in Hamburg in 2018. During the 2019 casting for the third season of the teen streaming series "Druck", he snagge the role of David Schreiber and quickly became a darling of the fans. That was followed by roles in the TV series "SOKO Leipzig", the short "Kartoffelkönige" ("Potato Kings") by Caroline Büchele, and the ARD mini-series "Käthe und ich". In 2020, he was nominated for the New Faces Award bestowed by the weekly Bunte.
Kim Strobl (AT) – Director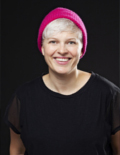 Kim Strobl, b. 1982, studied film & TV production and directing in London. She then spent 12 years working in production for films, commercials, and television. She directed eight short films that won numerous prizes, including a BAFTA. Her debut feature film "Madison" won the 2015/16 Baumhaus/Boje Publishing media prize at the AKM academy for children's media, a well as the "Weisse Elefant" children's media prize for best theatrical film.
---
Jury - Radisson Blu Senator Hotel Children's Jury Award
This prize, created in 1998 by the Schleswig-Holstein Youth Minister, is awarded by the NFL's youngest jury. Children from Lübeck select their favourite festival film for children up to age 12. Since 2011, the prize has been endowed with 5,000 euros, donated by the Radisson Blu Senator Hotel Lübeck.
Jury members: Clara, Greta, Irma, Jon, Jonte, Lientje, Malte
Jury - Prize of the friends oft he Nordische Filmtage Lübeck for best feature film debut
The "Friends of the Nordic Film Days Lübeck" was founded in 1997 and established as an association in 2006, and has been involved in the festival for many years. The 320 members of the association are fantastic film buffs, and now they have become an exceptional jury. They will award the Best Feature Film Debut with an endowment of 7,500 euro, to help promote and motivate young talents from the North to bring interesting material and stories to the screen.
In competition are debut narrative features from the sections "Competition Narrative Films", "Children's and Youth Films" and "Filmforum".
Endowed with 5,000 euros by the City of Lübeck, this prize is awarded by a four-member jury of young people between the ages of 16 and 19. The jury gives the prize to a festival film that it deems most successful at grappling with the realities of young people and/or exploring new points of view on young life.
Jury Members: Calvin, Frederike, Jess, Josefine