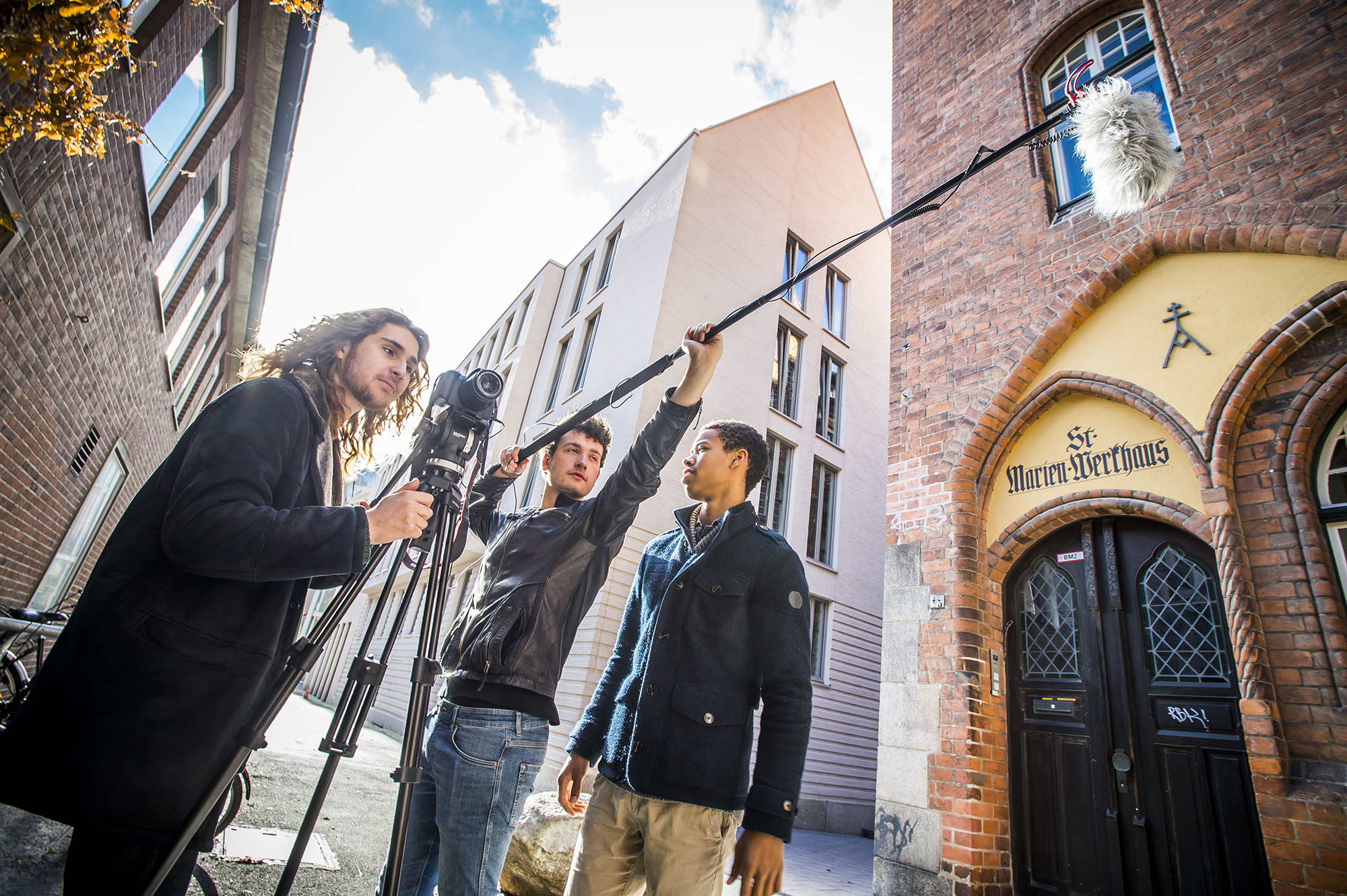 Three young people (age 16 - 22) each from Lübeck, and the partner countries Denmark, Finland, and Norway together take their first steps towards making their own short films. From the initial idea to the finished film, they are mentored by three international professionals in screenwriting and directing, camera, and editing. For three months, the twelve young people develop and realise their film idea in a series of workshops online and in situ in Lübeck. The resulting short films have their world premiere during the Nordische Filmtage Lübeck, as a launching pad for online availability. The shorts are also shown at partner festivals.
At core of this project is creative work by young Europeans who have similar interests, but together form a group from a diversity of places and backgrounds. The goal is to enhance their understanding of teamwork as a democratic process, strengthen the individual's tools for artistic expression, and build a network of young, international creative talents. As an interactive medium that knows no borders, film is the ideal vehicle for that.
The project will be taken up again in 2023.