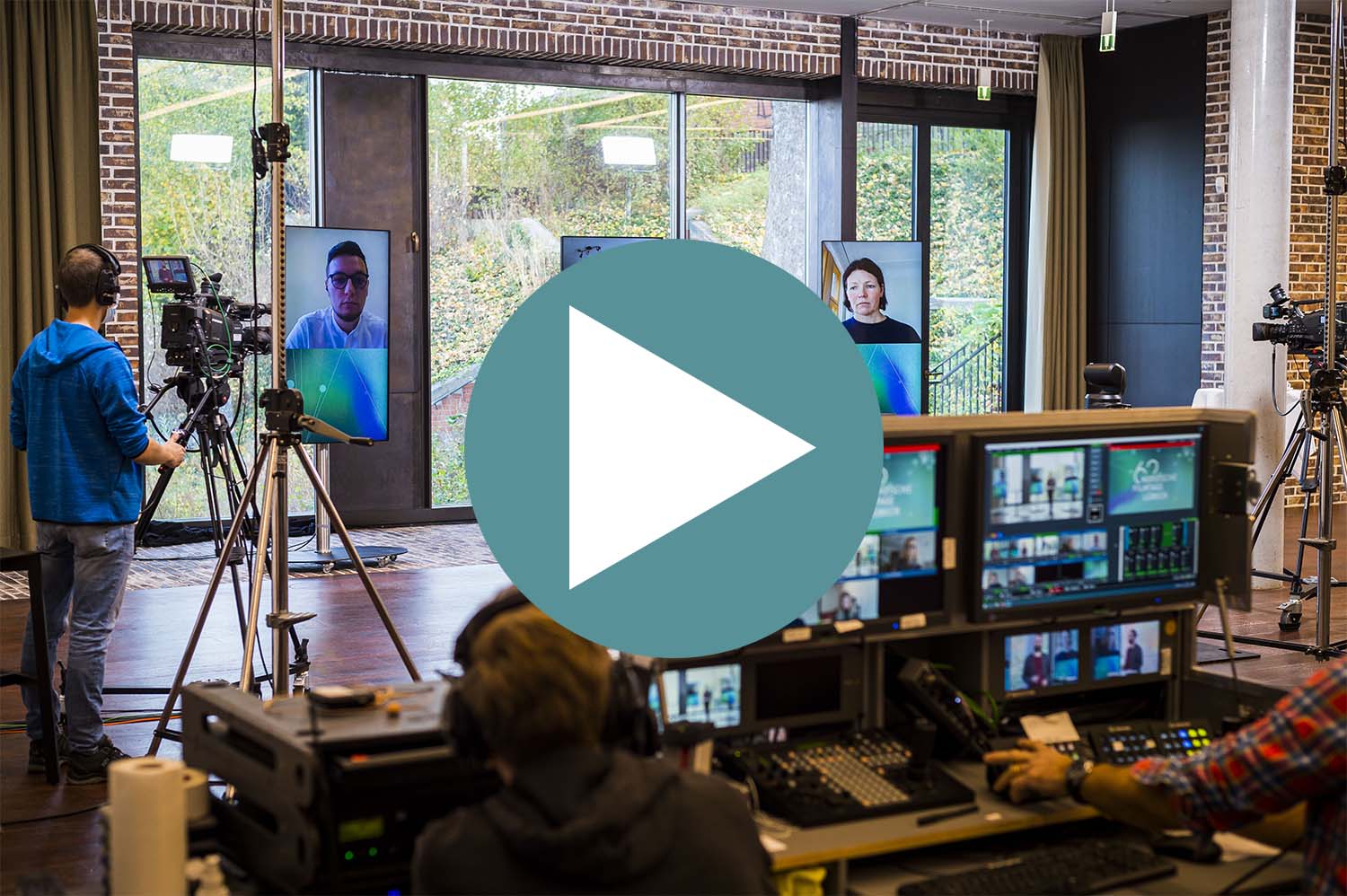 SUPPORT DIVERSITY STRUCTURAL SUBSIDY MEASURES FOR DIVERSITY IN FILM PRODUCTION
What is the best way to foster diversity in front of, and behind, the camera above and beyond the initial goal of gender equality. What are the challenges facing film and media production, and what opportunities do they offer? How can institutions best direct their energies and to what? This year's industry panel takes a look at the first findings from early structural diversity programmes. The starting point in the diversity checklist introduced in the summer of 2020 by the MOIN Film Fund Hamburg Schleswig-Holstein, and current developments in the film commissions of the Nordic countries. Helge Albers (managing director of MOIN) talks to representatives of subsidy organisations and production houses in Germany and Scandinavia, with moderation by Laurin Dietrich (Lübeck Meetings, Nordische Filmtage Lübeck). A collaboration of the Creative Europe Desk Hamburg, MOIN Film Fund Hamburg Schleswig-Holstein, and the Nordische Filmtage Lübeck.
05.11.2021, 15:30h
Questions and registration: industry@nordische-filmtage.de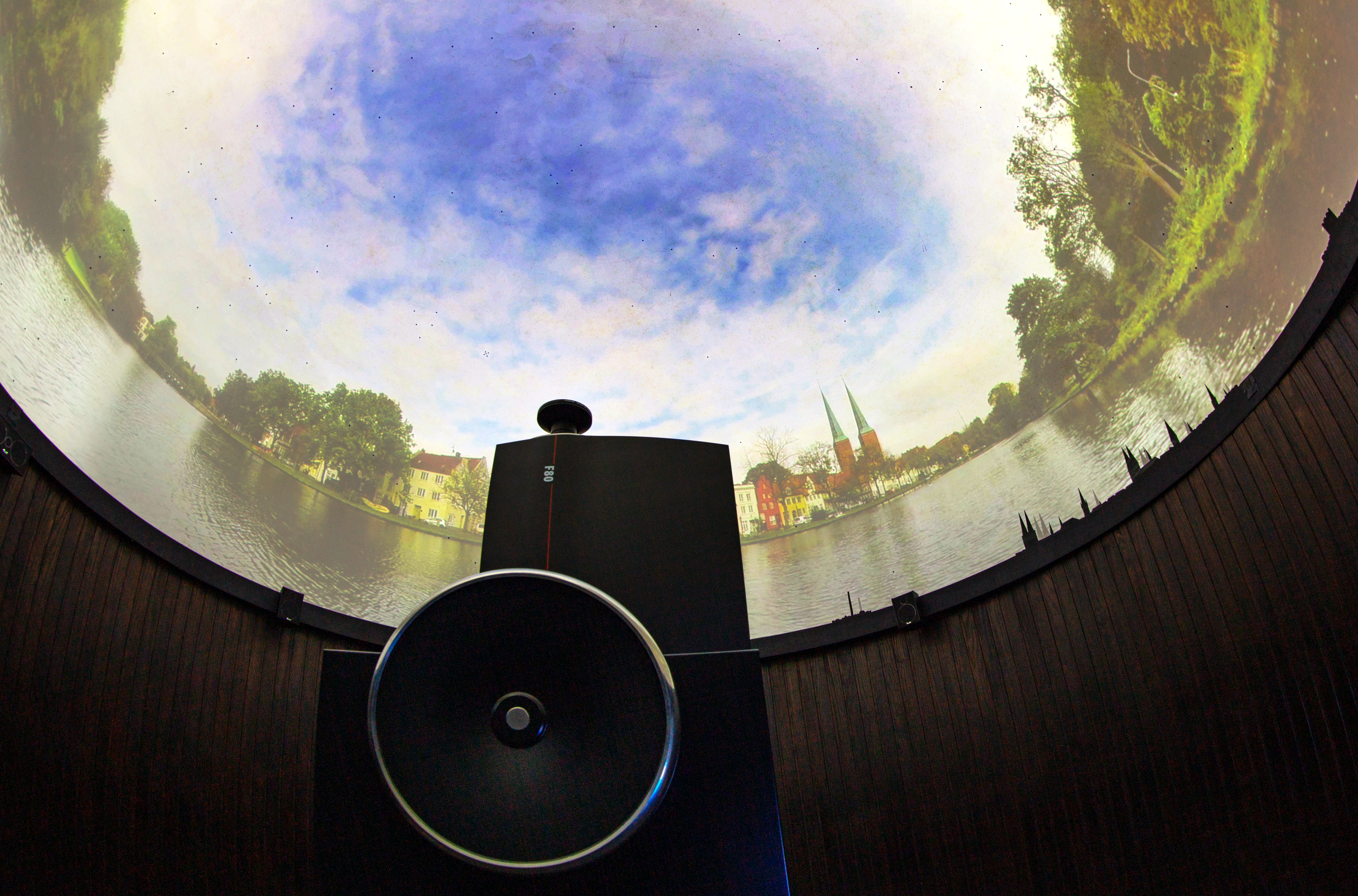 CO-KREATIVES WIRTSCHAFTEN – LÜBECK'S ECONOMIC PROMOTION OFFICE AT THE NFL: IMMERSIVE & INTERACTIVE – THE POTENTIAL OF 360° MEDIA FOR THE LÜBECK (CULTURE) ECONOMY
Building on the successful project "Wissensglobus – 360 Degrees of Fulldome" ("Science Globe"), immersive media, which has been a part of the Nordische Filmtage since 2016, is looking toward the future. Using the example of a new image film about Germany's coastlands, this event explores the potential of 360° media for (the cultural and creative) economy of Lübeck. What kind of opportunities does immersive media open up? What kind of added value does it offer in comparison with traditional forms of film? How is it produced and where can it be used? 360° projection also offers interactive capability. Moving together as a group through a virtual space scanned in 3D, or virtually examining and trying out objects – the applications for culture and business are manifold. A panel will discuss the potential of the media for presenting companies and content, in conjunction with the question of whether Lübeck, as a centre of commerce, could represent a niche at the intersection of culture, business, and science. In addition, there will be a chance to see 360° media and its applications for yourself with a tour through the newly digitised planetarium.
Panel: 05.11.2021, 18:00h
Guided tour Sternkammer: 04.11.2021, 17:00h & 05.11.2021, 16:00h & 06.11.2021, 17:00h
Questions and registration: industry@nordische-filmtage.de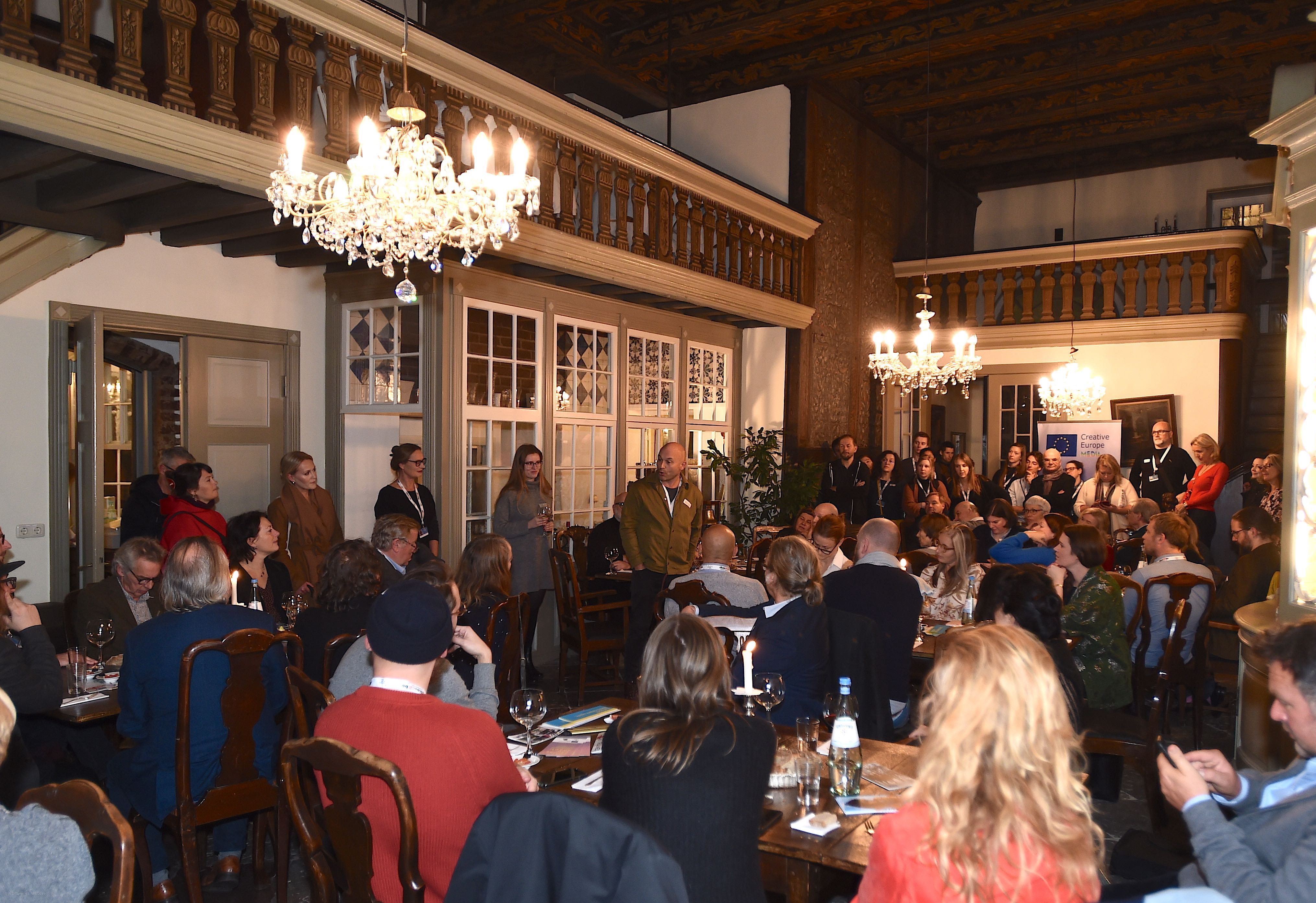 MEDIA MEETINGS
Creative Europe Desk Hamburg is once again hosting its traditional MEDIA MEETINGS for international producers, funding institutions representatives, and distributors. In keeping with pandemic regulations, a limited number of guests will have the opportunity to briefly introduce their project and talk about it. Anyone interested in a co-production project, or partner from the Nordic or Baltic regions can obtain detailed information on time and place from Creative Europe Desk Hamburg, and register via e-mail to: info@ced-hamburg.eu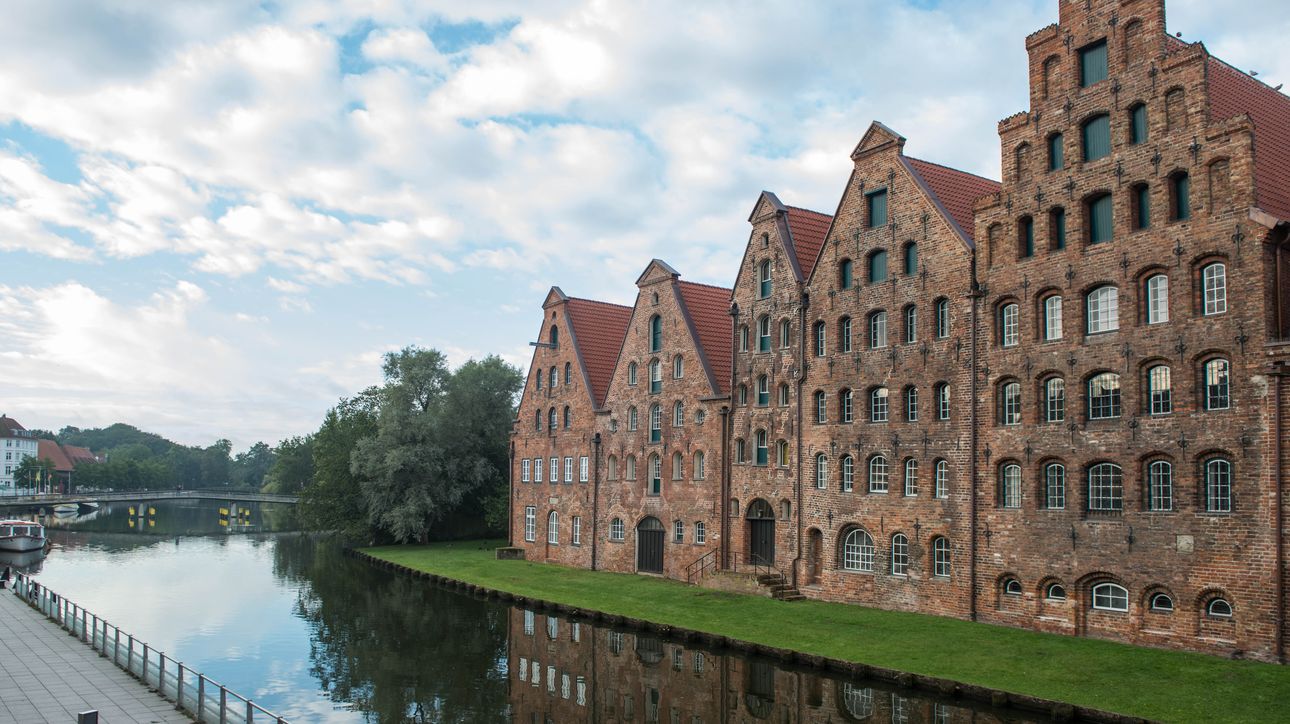 CITY TOUR DURING THE 63RD NORDISCHE FILMTAGE LÜBECK
A UNESCO World Heritage site, Lübeck with its Gothic brick facades embodies the significance of the Hanseatic League. But above and beyond that, there are a number of locations and vestiges that bear witness to the working of Scandinavian migrants on the city. The Film Commission of the MOIN Filmförderung Hamburg Schleswig-Holstein invites you to discover these extraordinary stories and the resulting relations between Lübeck and Scandinavia. The tour will be in English and takes about one-and-a-half hours.
04.11.2021, 15h & 06.11.2021, 12h
Questions and registration: brexendorf@moin-filmfoerderung.de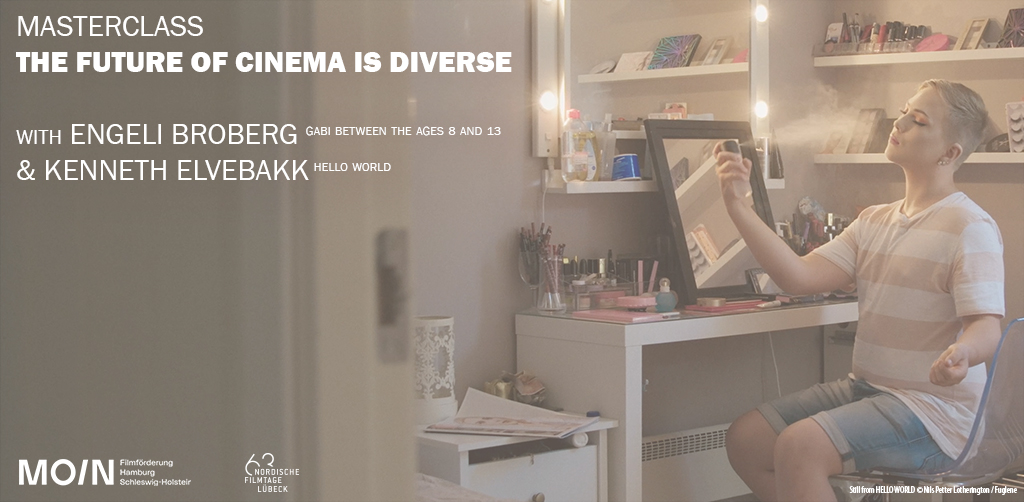 MASTER CLASS – THE FUTURE OF CINEMA IS DIVERSE
Documentary films can illuminate many different aspects of life. They can reveal things previously unknown, give voice to the previously unspeakable, and encourage debate. Documentary film is a means of emancipation – for the filmmaker, but also for the audience. For this year's Documentary Master Class, the Nordische Filmtage Lübeck and the MOIN Film Fund host a forum on how diversity can be represented in documentaries, and the particular challenges facing documentarians of queer culture. Johanna Faltinat (büro für vielfältiges erzählen) explores the subject in discussion with filmmakers Engeli Broberg ("Gabi, Between Ages 8 and 13") and Kenneth Elvebakk ("Hello World"). The master class incorporates workshop elements, and will cast an analytical eye on the documentary process, providing reference points for diversity in documentary filmmaking.
Saturday, Nov. 6, 2 pm
Please register in advance via e-mail to: masterclass@nordische-filmtage.de